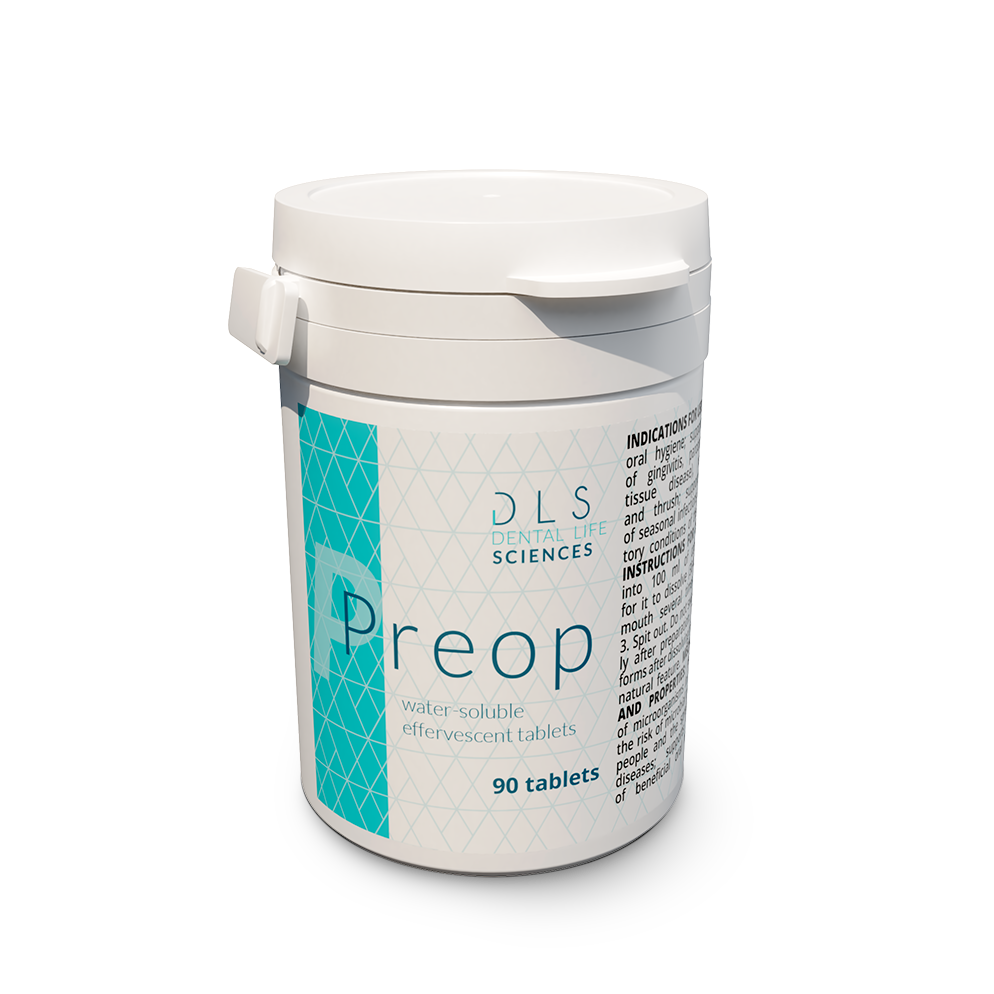 Preop
making your working environment safer
PROTECTS DENTISTS, DENTAL STAFF & PATIENTS
PREOP significantly reduces the bacterial load in the patient's mouth when used as a preoperative mouthwash.
PREOP loosens oral plaque, disrupts potential oral pathogens and reduces quantum of the 700 or so microorganisms that make up the microbiota in the mouth.
PREOP enhances protection of the working environment for
the dentist, staff and patients.
Contains 90 tablets