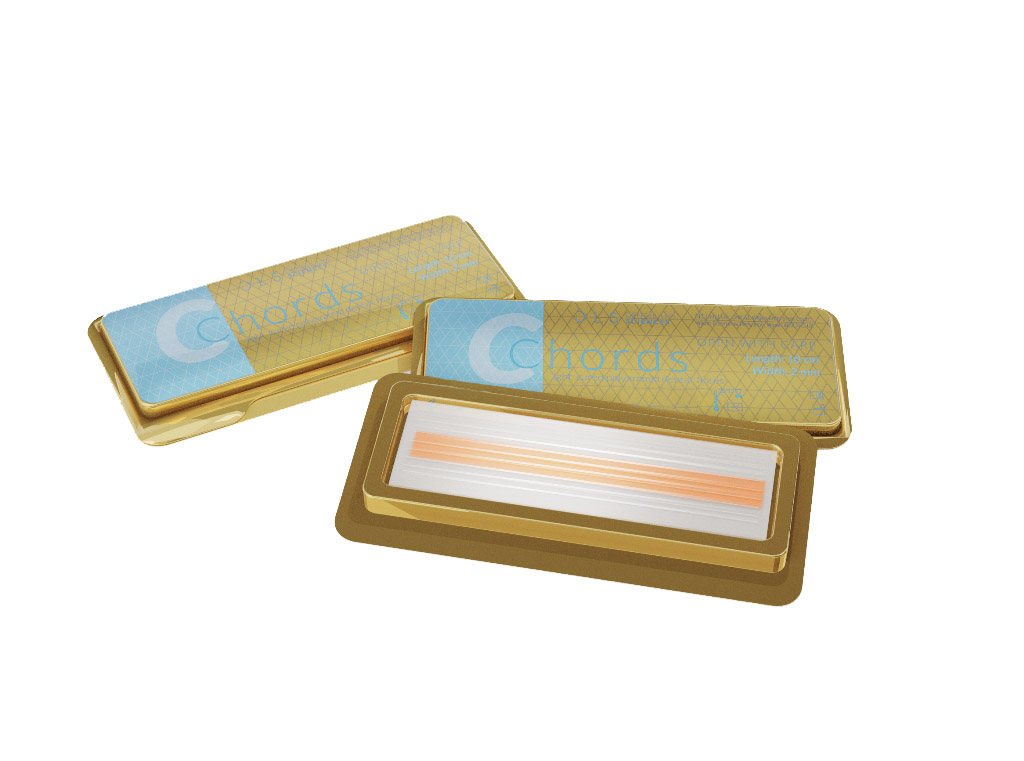 Chords
light cured polyaramid dental fibres
Dental fibres as strong as the American Army's bulletproof vests.
For Dentists and Dental Technicians
The mechanical strength of polyaramid CHORDS fibres is approximately 50% higher than chewing forces.
Indications for use:
support for regular composite restorations, such as crowns, bridges, inlays, onlays
splinting of loosened teeth,
crown-root inlays,
orthodontic retainers, individual posts
One package contains: a 10 cm fibre; available in widths: 2 mm, 3 mm or 4 mm.